XanGo Juice a Whole Fruit Puree of Mangosteen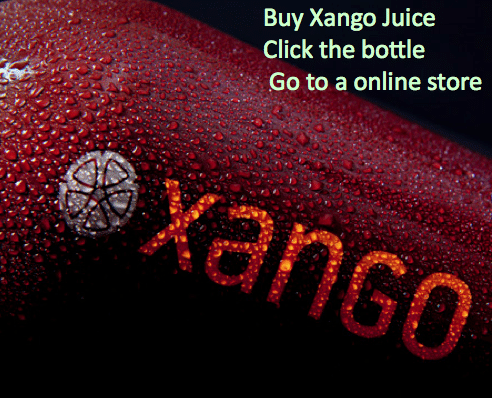 XanGo Juice give it a try
Taste the difference ….. experience the benefits
1. the original mangosteen beverage
2. simple, 30 day money-back guarantee and no product return requested*
3. take 30 to 90 mLs a day (1 bottle may last 7-25 days per person)
4. sweet, crisp and delicious flavor
5. the only whole-fruit formula
6. extensive quality control during formulation
7. safe for all ages
* If purchased as initial order for wholesale customer or business distributor.
FAQs Xango Juice and mangosteen
1. 19 Answers to frequently asked questions on Xango
2.  How much mangosteen juice should you drink?
Why People Drink Xango Mangosteen Juice

Why is mangosteen so good for you?
Mangosteen contains 72 known xanthones as at February 2020.
Xanthones are a forgotten nutrient class, capable of unbelievable benefits, no longer found in anything else we might eat or drink.
Not only does mangosteen contain xanthones but it contains other plant nutrients (phytonutrients) such as catechins like those in green tea, polysaccharides like aloe vera and wolfberry in addition to proanthocyanidins similar to those in all red berries.
Give XanGo's Mangosteen Juice a trial today


The Possible Benefits of Mangosteen
• may maintains intestinal health*
• may support your immune system*
• neutralizes free radicals*
• may provide support to cartilage and joint function*
• may promote a healthy seasonal respiratory system*
• may support your cardiovascular health*
• may promote a healthy metabolism*
*These statements have not been evaluated by the FDA. This product is not intended to diagnose, treat, cure or prevent any disease.
How can you buy a case of XanGo juice (4 bottles)?
GO TO THIS LINK TO BUY XANGO JUICE
You can click on any of the images for a sales page and a secure (https://) sales page.
The early research on the whole mangosteen fruit and its numerous nutritional components is both promising and precise. Feel like digging in? Here's a snapshot—just a small sample—of the studies that back the impressive edge of whole mangosteen formulation and supplementation.
XanGo Australian Independent Distributor Taste The Benefits on Yalwa